First Aid Training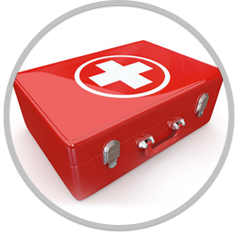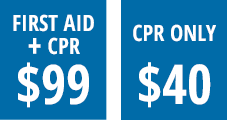 PROVIDE FIRST AID / CPR
HLTAID011 PROVIDE FIRST AID / HLTAID009 PERFORM CARDIOPULMONARY RESUSCITATION (CPR)
Locations: Gold Coast (Southport), Brisbane (Red Hill), and Cairns
About The Course
The Provide First Aid/CPR training course is a nationally accredited first aid course (HLTAID011 and HLTAID009). It is the most up to date first aid course on offer and teaches participants CPR techniques and how to administer first aid care in an emergency situation. This RAM Training course also covers treating other common injuries and illnesses.
After participants have successfully completed the first aid course they will receive a nationally recognised certificate which is valid for three years which must be renewed after expiry. RAM Training offers hands on approach with assessment throughout this first aid course to maximise student participation and learning. It is delivered by RAM Training in various locations including Brisbane, Gold Coast, Northern NSW and Far North Queensland.
Why Should I Do This Course?
This course is a great option for anyone looking to learn or advance their skills in first aid. It teaches important knowledge required to provide first aid response, life support, manage casualties/injuries and other basic medical assistance.
Course Module Information
The CPR module (HLTAID009) taught in this course required annual renewal and is only valid for 12 months. The First Aid Course runs for 8 hours over a 1 day period (6 hours for Provide First Aid and 2 hours for CPR). 
Units covered in this course include:
HLTAID011 – Provide first aid
HLTAID009 – Perform CPR
Important Information
The course is competency based training ensuring you receive a total understanding of basic first aid.
Just CPR courses are available by attending the first 2-3 hours of the full First Aid Course
Refresher courses are available
Corporate bookings and group bookings are available at your location Australia wide. The course delivery can focus specifically on your industry if needed (e.g. childcare, nursing, aged care etc.)
Cost
Course payments can be made online by credit card, over the phone, via internet banking or by cash. Discounts and onsite delivery is also available for group bookings.
Provide First Aid including CPR – $99
CPR certification only – $40
Upcoming Course Dates
Please note, we are not currently taking enrolments.
Send Enquiry
Book Course
About RAM Training Services
RAM Training Services is a leading provider of training courses in Australia. Our first aid training courses help you personally grow your skills and resume with a nationally recognised qualification. All of our course instructors offer a wealth of knowledge with real-world industry experience. The RAM team are dedicated to helping people grow and exceed in their chosen industries with the belief first aid training is a key skill for everyone.